The Pesach is fulfilled only once.
I don't know everything. I am continually listening. I am revealed by Ruwach Elohim. Sometimes as in this one, it came two weeks later. However, I believe firmly that timing is everything. When it makes sense to the recipient, he shall lift up a praise offering to   יהוה Elohim.

A brother had a dream interpretation request. The dream belongs to him. But the interpretation is mine. So here it is.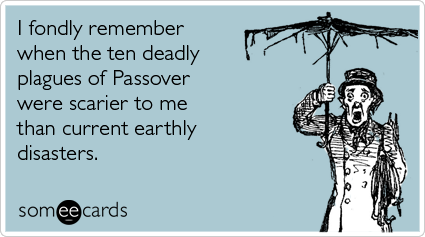 When one feast date is out by a month on the calendar, there is only one in the seven moedim. The so-called Sheni Pesach is purposed as a make up ritual for those who follow this tradition among the Jews. It is apart from the Torah so it is not from God but from man. The Sheni Pesach shall be a Day to make up the Korban Pesach in the chasidic (mystic) tradition among the hasidic Jews, for those who missed the first Pesach feast.

I found this information because I met a person yesterday who attended a Reformed Judaica congregation in Flagstaff. But the fact that the non-messianic Jews don't get is, there is only One Sacrifice where Ibriym 10 says Moshiach did it once and all. Note that a Hebrew follower does not necessarily says by default that he is saved by keeping the Laws and the feasts. His heart must be circumcized according to the Everlasting Covenant in Ezekiel.
A Bris In The Heart
God Himself speaks of circumcision of the heart in the Jewish Scriptures. And strange as it may seem, it holds as deep a meaning for us today as it did when God first gave circumcision in Abraham's time. – Robert Friedman, Circumcision of the Heart – Jews for Jesus
It is a fact less known even among the Jews today that no one knows what it means in the Torah below, a bris in the heart. It must be done by the Moshiach, Eashoa.
"And now, Israel, what does the Lord your God require from you, but to fear the Lord your God, to walk in all His ways and love Him, and to serve the Lord your God with all your heart and with all your soul.

And to keep the Lord's commandments and His statutes which I am commanding you today for your good?

Behold, to the Lord your God belong heaven and the highest heavens, the earth and all that is in it.

Yet on your fathers did the Lord set His affection to love them, and He chose their descendants after them, even you above all peoples, as it is this day.

Circumcise then your heart, and stiffen your neck no more."
https://jewsforjesus.org/publications/issues/issues-v01-n06/circumcision-of-the-heart/
The circumcision of the heart is not new under the sun.
While many ethnic Jews today may be aware that they are to look for their Moshiach to come, they do not count Eashoa fulfilling the Advent, as it seems that most of them are taught that there is to be just one Advent. I told my new Jewess friend yesterday to her initial bewilderment that the Scripture in the Tanakh speaks of two advents. The Moshiach shall be as ben Yosef and then as ben Dawid, the son of Joseph and then as the conquering Son of David.
Then He comes again, there will be no more sacrifice on His part. The sacrifice was tetelestai in 30 AD from Golgotham the site of Mount Moriah, where Avraham attempted the life of Yishaq.

Hebrews 10:1-18 Tree of Life Version (TLV)
Perfect Pardon in the New Covenant
1 The Torah has a shadow of the good things to come—not the form itself of the realities. For this reason it can never, by means of the same sacrifices they offer constantly year after year, make perfect those who draw near. 2 Otherwise, would they not have ceased to be offered, since the worshipers—cleansed once and for all—would no longer have consciousness of sins? 3 But in these sacrifices is a reminder of sins year after year— 4 for it is impossible for the blood of bulls and goats to take away sins.
5 So when Messiah comes into the world, He says,
"Sacrifice and offering You did not desire, but a body You prepared for Me.6 In whole burnt offerings and sin offerings You did not delight.7 Then I said, 'Behold, I come to do Your will, O God (in the scroll of the book it is written of Me).'"[a]
8 After saying above, "Sacrifices and offerings and whole burnt offerings and sin offerings You did not desire, nor did You delight in them" (those which are offered according to Torah), 9 then He said, "Behold, I come to do Your will." He takes away the first to establish the second. 10 By His will we have been made holy through the offering of the body of Messiah Yeshua once for all.
11 Indeed, every kohen stands day by day serving and offering the same sacrifices again and again, which can never take away sins. [b] 12 But on the other hand, when this One offered for all time a single sacrifice for sins, He sat down at the right hand of God— 13 waiting from then on, until His enemies are made a footstool for His feet. [c] 14 For by one offering He has perfected forever those being made holy. 15 The Ruach ha-Kodesh also testifies to us—for after saying,
16 "This is the covenant that I will cut with them:
'After those days,' says Adonai, 'I will put My Torah upon their hearts, and upon their minds I will write it,'"[d]
then He says,
17 "I will remember their sins and their lawless deeds no more."[e]
18 Now where there is removal of these, there is no longer an offering for sin.
Information gleaned from their site

Pesach Sheni 2019 is observed on May 19 (14 Iyar).
In chassidic Judaism:
Pesach Sheni means "Second Passover [Sacrifice]." It marks the day when someone who was unable to participate in the Passover offering in the proper time would observe the mitzvah exactly one month later. It is customary to mark this day by eating matzah—shmurah matzah, if possible—and by omitting Tachanun from the prayer services.

However for the messianics, we understand well in our souls, that there is only One Pesach. The other Pesach belongs prophetically to the false christ.

A true believer does not attend both the Rishon and the Sheniy Pesachiym. It was already done. We have been redeemed, accounted for and counted in the Book of Life.
Shalom.